14. september 2021
Villum Experiment millions to Anders Garm
Funding
Do you really need a brain to learn something? Every year, the VILLUM FOUNDATION distributes up to 100 million risk-taking DKK to support the wildest and most challenging research ideas. Anders Garm from the Department of Biology has come through the eye of selection with the project: Learning without a conventional brain
This year's Villum Experiment grant recipients have been selected from a field of almost 400 sharp applicants. As the applicants are anonymised for the international assessment committee - thus preventing them to look at previous careers and  merits - the research ideas are assessed solely on the basis of their potential to challenge the norm and change the world.
Anders Garm will investigate whether advanced learning takes place in a special phylum called Cnidaria or polyp animals. Polyps, which count both jellyfish, sea anemones and corals, differ from many other animals by not having a conventional brain. On the other hand, they were among the first to develop a nervous system.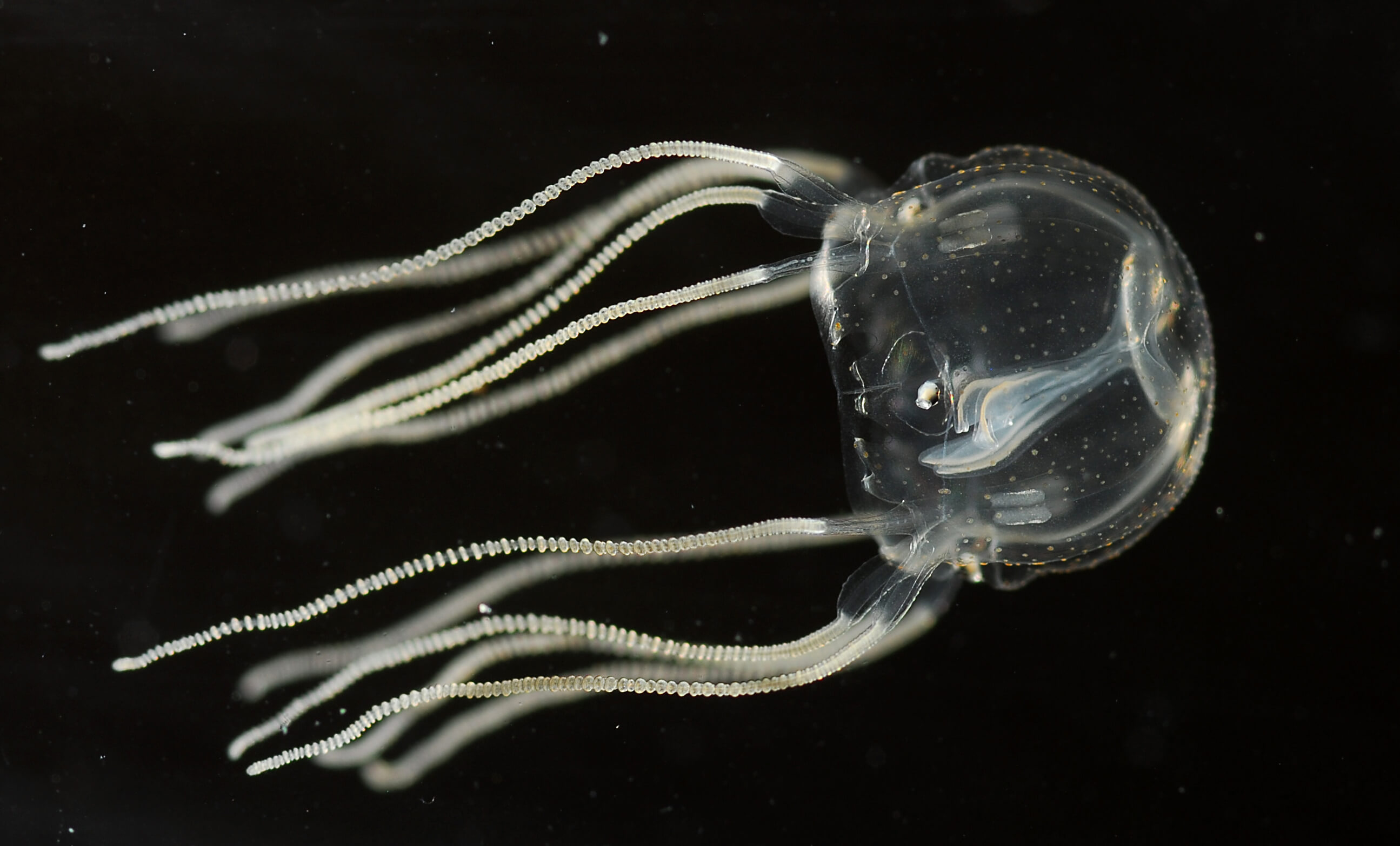 It seems crucial to be able to learn from one's mistakes, in order to survive in a dangerous and changeable world - an ability that is usually associated with the function of the brain. The hypothesis in Anders Garm's project, however, is that advanced learning does not require a centralized brain, but instead is a fundamental function of the nervous system.
If the wild idea proves to hold true, it will shake our basic understanding of learning and memory.
Anders Garm has received DKK 2 million to finance the project for the next 2 years.
Read the news from VILLUM FONDEN