Back to the future for lakes and streams at "Erik den Rødes land" (West Greenland)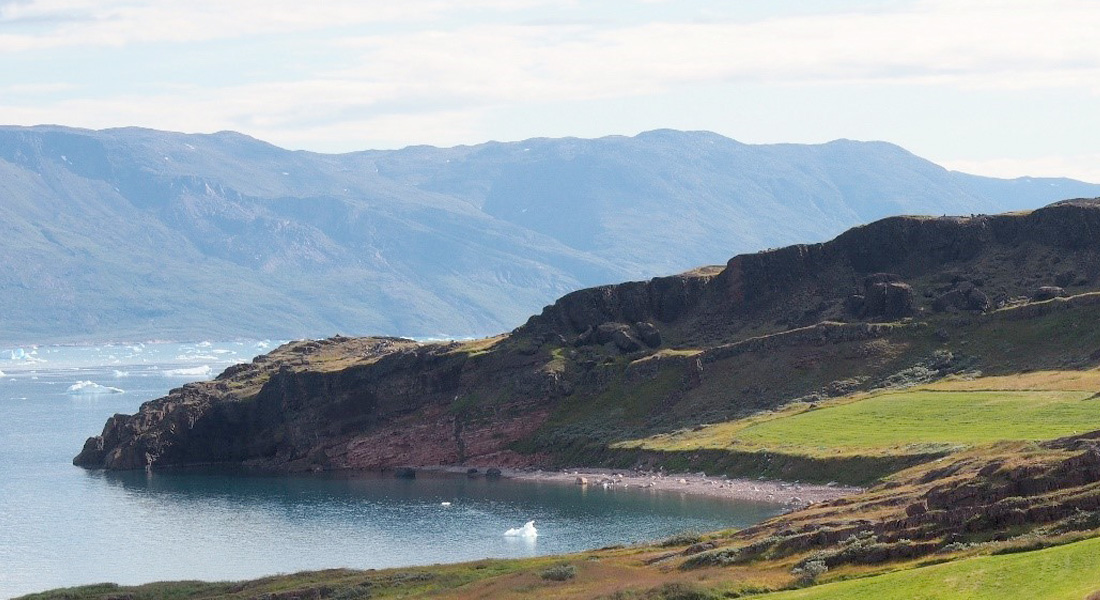 The backbone of the project is two-fold: revisit freshwater locations around Narsaq in South Greenland to investigate the current conditions and to evaluate possible changes since they were first studied 45 years ago, and to provide a research infrastructure involving local citizen and research institutions in Greenland and Denmark.
The project takes advantage of high quality but almost forgotten studies of lakes and rivers in a low Arctic environment. The historical data will be analysed and combined with data from a new survey using up to date techniques it can add to our understanding of how freshwater ecosystems react to climatic changes. Kirsten S. Christoffersen explains: This project has great potential and can unite historical and present knowledge to guide us towards new insight.
The old data will be digitalized and supplemented with climatic data. A new survey of same locations by means of modern methods (e.g., high-resolution measurement and eDNA) will take place over several years. The entire data set will provide a unique option to understand how ecosystems change over time and will form a baseline for future research and monitoring.
Field survey of a number of lakes and rivers around Narsaq in South Greenland to examine the present physical, chemical and biological conditions and to evaluate possible changes since they were first studied 45 years ago.
Digitalize the old data from the 70'ies and 80'ies and establish a database that combines old and new data.
Establish a research infrastructure in two lakes based on automatic data loggers and freely available remote sensing products to enable monitoring and research activities for others to use.
Create a Citizen Science component that can foster close corporation between the local community and researchers and can facilitate mutual exchange of knowledge
Funded by

Period: 2020-2022
PI: Kirsten S. Christoffersen
Contact
Professor Kirsten S. Christoffersen
Freshwater Biology Section
Universitetsparken 4
DK-2100 Copenhagen Ø, Denmark
kchristoffersen@bio.ku.dk
Phone: +45 35 33 01 23
Mobile: +45 23 42 04 22
External members
| Name | Affiliation |
| --- | --- |
| Ole Geertz-Hansen | Rambøll |
| Tenna Riis | Aarhus University |
| Josephine Nymand | Greenland Institute of Natural Resources |
| Frank Riget | Greenland Institute of Natural Resources |