REPIN is a cross-disciplinary endeavour with the ambition to widen the definitions and rules for protein interactions adn to foster a lasting renaissance in basic and applied protein chemistry encompassing intrinsically disordered proteins.
Research and discoveries are mostly driven from established concepts and searches around normality. Together with mental borders from paradigms, this causes rare advances and breakthroughs. The lock-and-key model for protein interactions postulated in 18941 followed by the induced-fit model in 19582 have been instrumental for our understanding of molecular communication and effective for drug developments. However, with the discovery of intrinsically disordered proteins (IDPs), these models have met limitations and research into how molecular interactions can be achieved in the absence of form is critically required.
NEW VIDEO ABOUT IDP RESEARCH FROM REPIN OUT NOW: LINK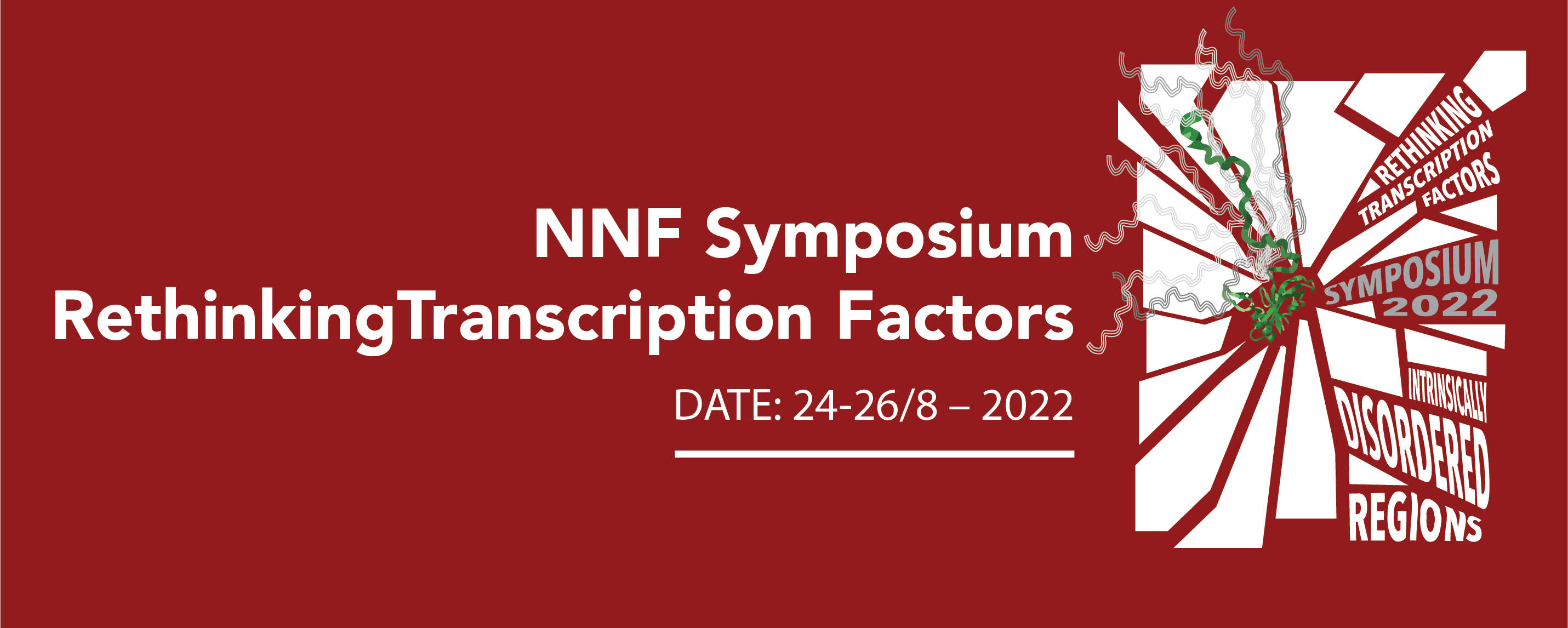 REPIN is hosting an NNF symposium on transcription factors 24th to 26th August 2022. Sign up for the symposium here. A PhD summerschool is being organized in conjunction with the course. Sign up for the course here. 
Funded by:
REPIN has received six year funding from the Novo Nordisk Foundation Challenge programme 
Project: REPIN - Rethinking Protein-Protein Interactions
Period:  2019-2025
Contact
Prof. Birthe B. Kragelund
Copenhagen Biocenter
Ole Maaløes Vej 5
DK 2200 Copenhagen N
Phone:  +4535322081
E-mail: bbk@bio.ku.dk 
KU research profile: Link