Ecosystem-Atmosphere Interactions – Rinnan Lab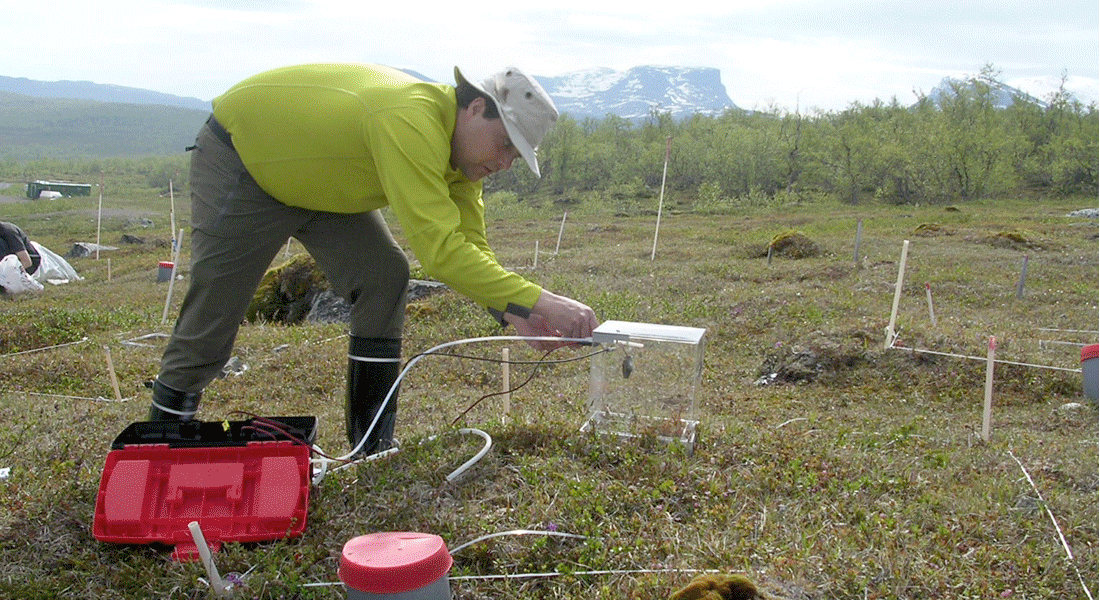 The Rinnan Lab explores the controls on the exchange of biogenic volatile organic compounds (BVOCs) between ecosystems and the atmosphere. We use state-of-the-science techniques for measurement of BVOC emissions from plants and other photosynthetic organisms; emissions and uptake by microbial communities in soil, water and plant tissues; and BVOC exchange at the ecosystem scale. We conduct experiments in the laboratory and in the field to assess the biological processes related to BVOC production, consumption and transformations.
Riikka Rinnan is a professor in the Terrestrial Ecology Section, Department of Biology and the director of the new Center of Excellence, Center for Volatile Interactions (VOLT), at University of Copenhagen, Denmark. For other group members, scroll down on this page.
| Name | Title |
| --- | --- |
| Birgitte Kortegaard Danielsen | PhD fellow |
| Yinghuan Qin | MSc student |
| Rosa Maria Picon Garcia | MSc student |
| Ida Katrine Frendrup | MSc student |
| Svana Björg Eiriksdóttir | MSc student |
| Anneka Florence Williams | MSc student |
| Charlotte Veronica Blomberg | MSc student |
Contact
Professor Riikka Rinnan
Director of Center for Volatile Interactions (VOLT)
Professor in Ecosystem-Atmosphere Interactions
Terrestrial Ecology Section
Universitetsparken 15
DK-2100 Copenhagen Ø, Denmark
Email: riikkar@bio.ku.dk
Mobile: +45 51827039