Marine Molecular Microbiology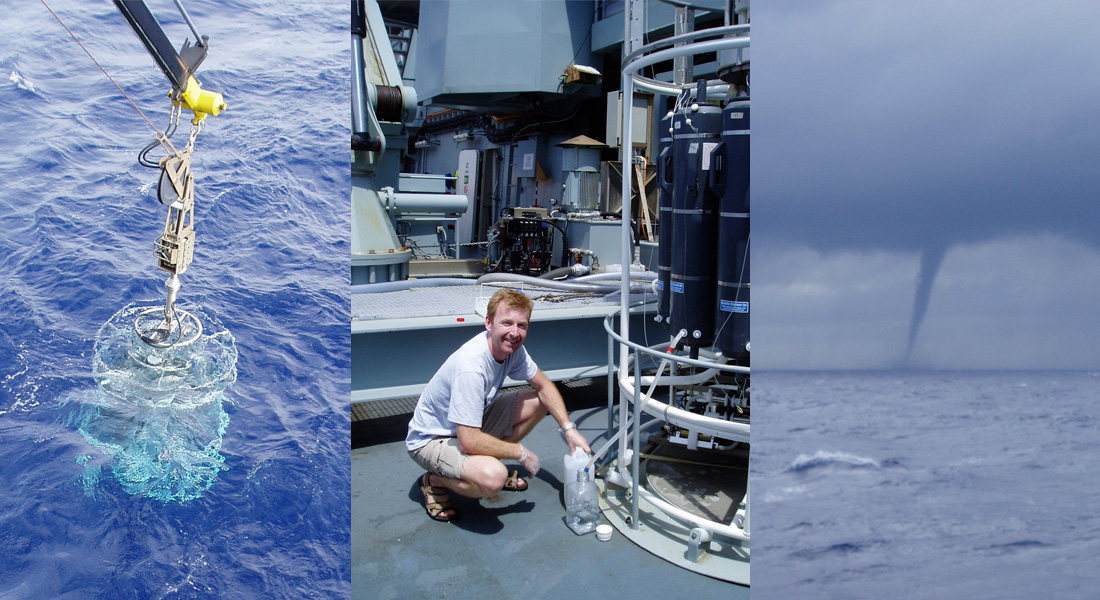 The research interests of the group concern marine microbial ecology. We apply molecular and microbiological tools to identify factors that regulate bacterioplankton community composition in the ocean. Recent and ongoing projects are especially related to the ecology of heterotrophic N2-fixing bacterioplankton and bacterial diversity and population dynamics.
In parallel with the microbiology projects, we apply molecular tools in projects adressing aspects of plankton ecology. 
Standard microbiology techniques and bacterial cultivation are combined with state-of-the-art molecular methodology such as: PCR, Real-Time PCR, metagenomics, transcriptomics and amplicon sequencing. Approaches include field work as well as experimental work.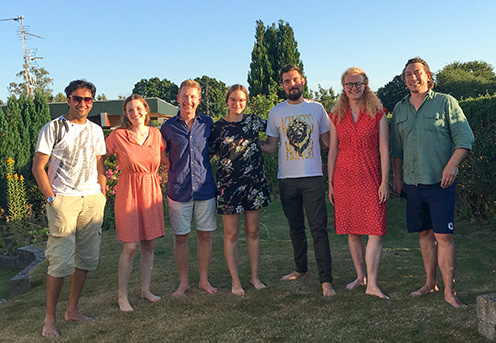 Other members
| Name | Title |
| --- | --- |
| Ellen Salamon | Master student |
| Pernille Fornitz Marloth | Master student |
News
Congratulations to Søren Hallstrøm with his successful PhD defense 29 January.
January 2020. 2-year Postdoc position available on marine bacterial community composition with special emphasis on pathogenic Vibrios.
Deadline for application is 17. February; tentative start 1. April 2021. https://employment.ku.dk/faculty/?show=153345
January 2020. 3-year PhD position available on marine nitrogen fixation
Deadline for application 2. February; tentative start 1. April 2021. https://employment.ku.dk/phd/?show=153313
Nov. 2020, Lisa's mini-review on Arctic nitrogen fixation is now published: von Friesen, L.W, Riemann, L. Nitrogen fixation in a changing Arctic Ocean: An overlooked source of nitrogen? Frontiers in Microbiology, 11: 596426
Nov. 2020: New DFF-project funded: "Future stimulated nitrogen fixation: threatening the health of coastal ecosystems?". PI of this four-year EU project fundet by Independent Research Fund, Denmark. From spring 2021, a three-year PhD position will become available in our group. 
Oct 2020: New EU-project funded: "Pathogenic Vibrio bacteria in the current and future Baltic Sea waters: mitigating the problem (BaltVib)". Partner in this three-year EU project fundet by the Biodiversa program. A two-year postdoc postion will become available in our group, starting in spring 2021. 
Saulia, E., Benavides, M., Henke, B.A, Turk-Kubo, K.A, Cooperguard, H., Grosso, O., Desnues A., Rodier, M., Dupouy, C., Riemann, L., Bonnet, S.Seasonal shifts in diazotroph players: patterns observed over a two-year time series in the New Caledonian lagoon (Western Tropical South Pacific Ocean). Frontiers in Marine Science

Benavides M, Duhamel S, Van Wambeke F, Shoemaker KM, Moisander PH, Salamon E, Riemann L, Bonnet S. Dissolved organic matter stimulates N2 fixation and nifH gene expression in natural Trichodesmium colonies. 2020. FEMS Microbiol Letters 367, fnaa034