Katrine Worsaae Lab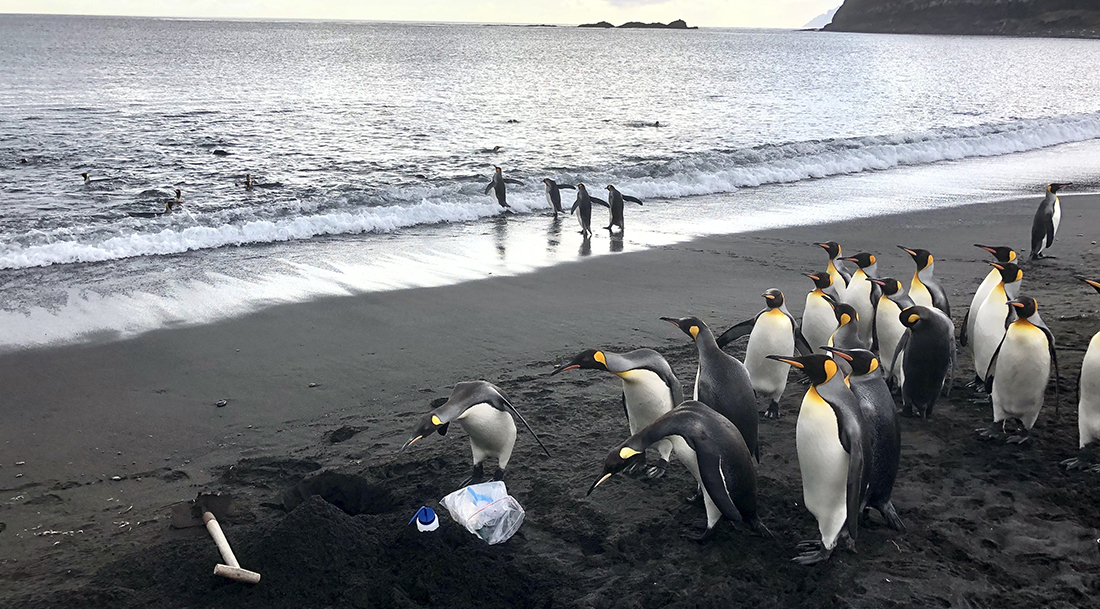 My research group study evolution, development, morphology, functional adaptations and anatomy of marine macro- and meiofaunal invertebrates (annelids in particular). The three main focus areas of our research is 1) the organization and evolution of the early nervous system, 2) evolution of meiofauna (incl. theories on progenesis) and 3) evolution and adaptations to extreme habitats (e.g., deep sea, interstitial, anchialine caves).
Our studies concerns macro- and meiofaunal Annelida (e.g., Osedax, Nerillidae, Psammodrilidae, Diurodrilidae, Histriobdellidae, Protodrilidae, Protodriloidae, Saccocirridae, Dinophilidae, Dorvilleidae, Aphroditformia) as well as the meiofaunal taxa Kinorhyncha, Gastrotricha, Micrognathozoa, Gnathostomulida and Enteropneusta. While some of these are cultured in our aquarium facilities most are collected at expeditions with subsequent extensive genetic and microscopical studies. 
We integrate a range of scientific fields including comparative transcriptomics, morphology, systematics, taxonomy, and phylogenomics. Besides, we work with development and application of advanced bioimaging techniques such as microscopic video-recordings, SEM, TEM, immunohistochemistry, multi-stainings protocols, neuropeptides and CLSM, histology and advanced 3D computational modeling.
Contact
Associate Professor Katrine Worsaae
Universitetsparken 4, 1st floor
DK-2100 Copenhagen Ø
kworsaae@bio.ku.dk
Phone: +45 35 300433
Mobile: +45 41230073
News
Jiseon Park, Ewha Womens University visit our lab 28/2-4/3 2020 to study Interstitial Annelida.
Welcome to new PhD student, Ole Bjørn Brodnicke - studying cryptic meiofauna & fishes in relation to coral reef degradation and connectivity.
K. Worsaae & P.R. Møller participated in the IPEV/TAAF cruise to Crozet and Kerguelen Islands, Subantarctica 5/11 2019 -8/1 2020 - hunting down Micrognathozoa (under the Biodiversity project of D. Renault, Univ. Rennes).
K. Worsaae, B. Gonzalez, A. Kerbl. M. Hansen presented results of our lab at the IPC 2019 conference, July LA, California.
K. Worsaae, M. Allentoft-Hansen, Malte J. Hansen participated in the Okinawa cave expedition 31/5-12/6 2019 at the Sesoko marine Lab, together with Yoshihisa Fujita and J. Olesen and colleagues.
Patricia Alvarez visit our lab 29/4-1/5.
K. Worsaae gave an interview to Universitetsavisen: Katrine Worsaaes double life above and below water
Welcome to Maria Herranz! Marie Curie Post doc at the K. Worsaae labs 2019-2021 - working on Kinorhyncha evolution and segmentation.
Other members
| Name | Title |
| --- | --- |
| Maria Herranz | Post Doc |
| Ekin Tilic | Post Doc (from 2021) |
| Ole Bjørn Brodnicke | PhD student |
| Malte Jarlgaard Hansen | MSc student |
| Marc Allentoft-Larsen | MSc student |
| Rafael Joos | MSc student |
| Tobias Nilson Stecher | MSc student |
| Sidsel Hald Simonsen | MSc student |
| Camilla Elisabeth Hansen | MSc student |
| Elisabeth Nybro Bjerking | MSc student |
| Shanna Ninett Christensen | BSc student |
| Alberte Vad Mathiesen | BSc student |