Møbjerg Lab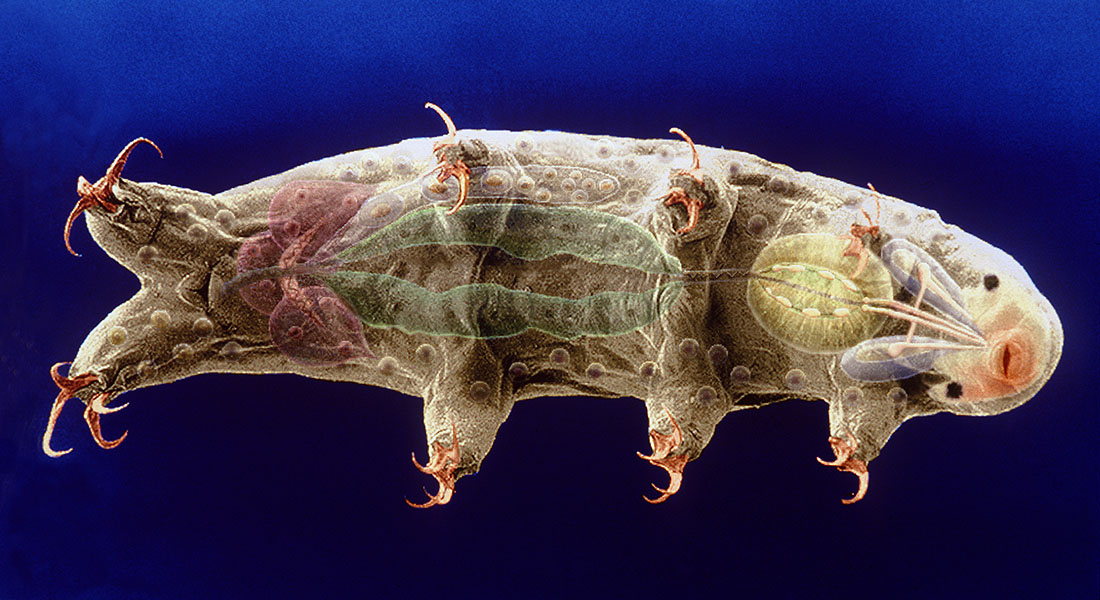 Life, as we understand it, is set within a narrow frame of abiotic factors such as temperature, oxygen, water and salt availability. Some organisms, however, survive or even thrive under conditions beyond this window.
The most remarkable adaptation to extreme conditions is cryptobiosis - a state in which all life functions are temporarily shut down.
The microscopic tardigrades are masters of cryptobiotic survival, e.g. enduring complete desiccation, freezing, extreme levels of radiation and journeys outside Earth's protecting atmosphere. Our current research objective is to establish a far greater understanding of the enigmatic tardigrades and their unique adaptations.
Our research methodology includes advanced microscopy and imaging techniques, experimental physiology and various molecular methods including genomics/transcriptomics.
Other members
| Name | Title | E-mail |
| --- | --- | --- |
| | Guest researcher | |
| Napat Emdee | Master student | |
| Milena Marie Grollmann | Master student | |
| | | |